Elliptical Repair Aurora IL – Barry Services – Call 847-520-3911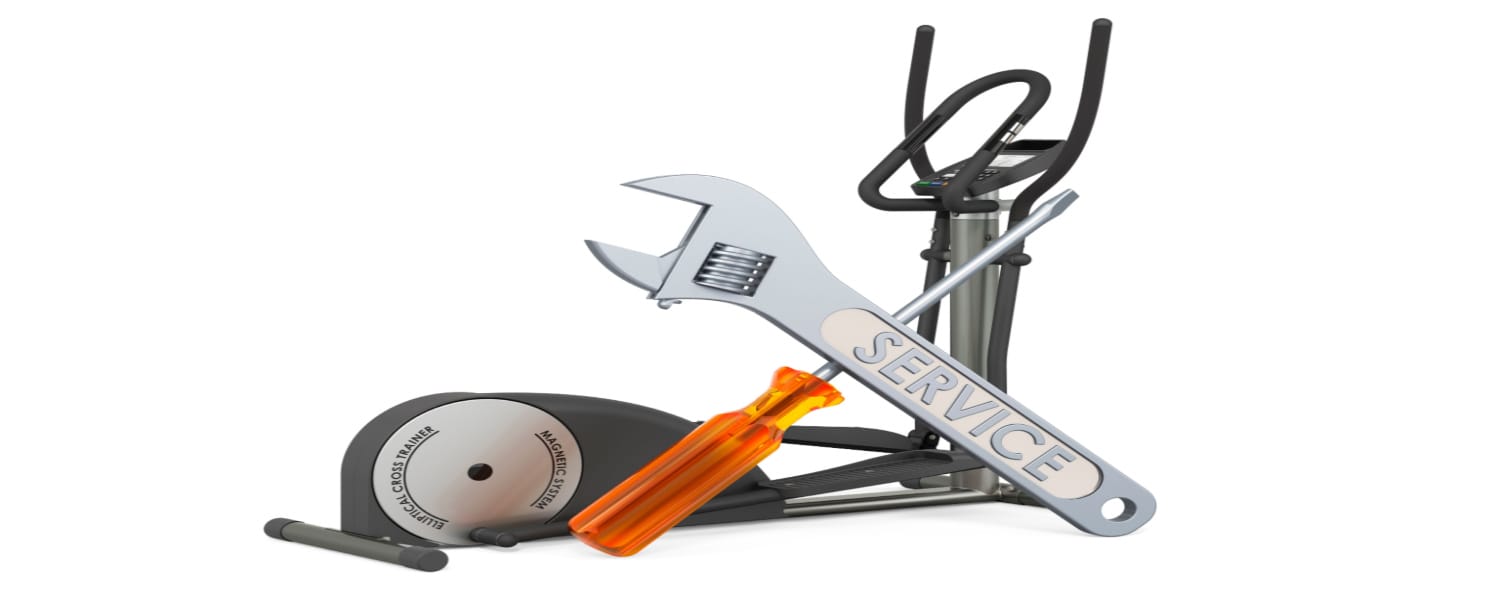 Elliptical Repair Aurora IL
One of the common Elliptical Repair Aurora IL issues that can arise with elliptical machine are problems getting the pedal resistance to change. If the pedal resistance on your unit gets stuck on a single setting, it may indicate that the resistance motor is defective. A number of elliptical machines feature exercise programs that are able to automatically vary the resistance during the workout.
If the resistance, for example, during an uphill climb on a pre-programmed routine feels similar to going downhill, try to change the resistance manually. If you're able to do so, replacement of the console is probably needed. In the event that changing the elliptical's resistance manually does not work, then your next step is to check the electrical current moving from the console to the motor.
Many elliptical machines utilize battery power in order to change the resistance, which means it's safe to check that the DC voltage is going to the motor. If your elliptical's controls are battery powered, measure the voltage with a multimeter as you're manually adjusting the resistance.
Replacement of the console will probably be required if it does not direct the voltage to the motor after manually changing resistance. It the motor does not run while receiving voltage it will need replacement.
Need Elliptical Repair Aurora IL? Call 847-5203911
If your elliptical machine plugs directly into an electric wall outlet, simply unplug the cord. Then, inspect the wire harness connection that's usually in between the resistance motor and the console. Using a multimeter, check the continuity through the wiring and the motor. Any wiring that appears faulty should be promptly fixed or replaced.
Replacement of the resistance motor will likely be necessary if the meter indicates infinite resistance occurring through the motor.