Treadmill Repair Elgin IL – Barry Services – Call 847-520-3911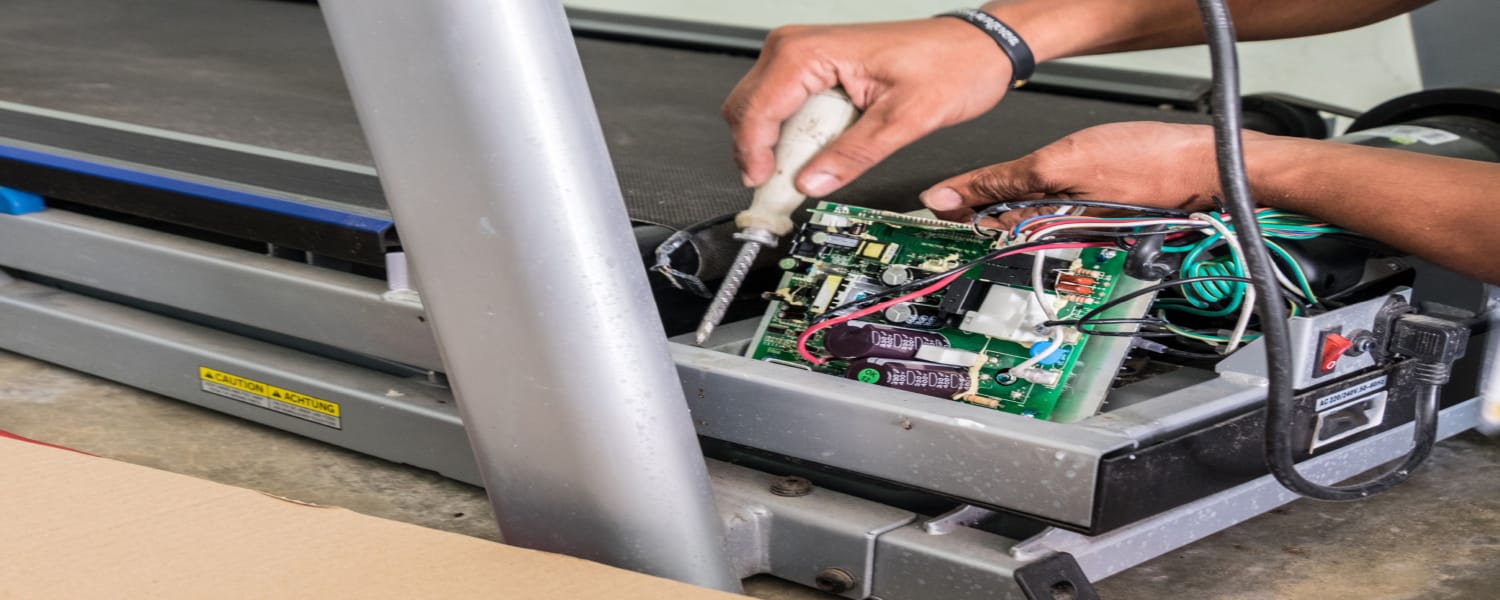 Treadmill Repair Elgin IL
Just like the other equipment in your home or commercial fitness facility, your treadmill requires maintenance to keep it functioning smoothly. A slipping or sticking belt, speed controller problems or a faulty circuit board could increase your risk of getting hurt and also cause damage to the machine. Are you noticing the following common issues with your treadmill?
-Belt is getting worn out. The lifespan of the belt on a treadmill depends on its thickness and how often the machine is used. If you have not maintained the belt on your machine consistently it's likely that it's showing signs of wear. Our technicians can replace it for you with a new belt that will restore proper function.
-The belt sticks or slips. Does the treadmill stop suddenly as you are running or walking on it? This might indicate that the belt is loose. A loosened belt does not retain tension properly and can lead to disruptions in your exercise routine.
This type of Treadmill Repair Elgin IL is relatively basic. You can use a wrench to tighten the treadmill's back evenly and confirm the tension of the belt. Or, our technicians can perform this repair for you to restore safe and reliable use.
-The pace keeps fluctuating. This is definitely an issue that could risk an injury. Faulty speed control is one of the top signs that an treadmill requires professional repair. If the speed of your treadmill changes abruptly on its own as you're using the machine, you'll want to get it inspected by our technicians right away. An uncontrollable speed can indicate a problem with the belt or even an electrical short.
Do not continue using the treadmill before our team is able to check it out and make necessary Treadmill Repair Elgin IL for you.